Kitchen Design
Make Your Kitchen The Centre
Welcome to Kitchen Design, we specialise in premium bespoke kitchen designs, supplying high quality contemporary British & German units from a range of specialist designers and bespoke Matthew Marsden cupboards mean we have all styles of kitchen covered. We have been designing and installing kitchens for over 40 years to the Wirral, Chester/Cheshire, North Wales & Liverpool areas.

Kitchen design is proud to be the longest established KBSA Showroom member on the Wirral as part of the UK Kitchen bedroom specialist association you can buy with confidence from a KBSA member.
Please do not hesitate to contact us if you would like more information on what we can do for you. Come visit us! You will find our Heswall based Kitchen Showroom is open 9:00 to 17:30 Monday – Saturday excluding Wednesday.

Kitchen Design Specialities
Editions – 2022
A Higher Standard
Hand Painted
Our hand painted kitchens are not stock standard items picked randomly off shelves in a hope that the colours & shades match. Each kitchen is individually painted completely to your desired colour from a palette to suit you including famous names such as Farrow & Ball, Fired Earth and Dulux Heritage range.
We don't leave anything to chance, each kitchen is meticulously planned and designed to suit you requirements.
BUILT WITH YOU IN MIND
Come & Visit It's time to talk kitchens.
Our experienced showroom team can help you find the right kitchen for your home.
CONTACT US
Areas Served
From our Wirral Showroom in Heswall we cover Merseyside, Liverpool, Cheshire and North Wales areas. If in doubt give us a call.
Tailored Installation Service To Suit Your Requirements
We personally take responsibility & care for each kitchen installed to ensure the finished result exceeds your expectations.
FIND OUT MORE


"Hi Bill and Andrew
Thank you so much for all the hard work & expertise that went into the design and fitting of our new kitchen. We are very pleased with the final result.
We appreciated the detailed meetings we had when planning the kitchen. The planning process was excellent, and your advice on the detail and finish resulted in a fabulous kitchen.
Nothing fazed you, despite the changes we made along the way. There were things that we wanted to alter, even when work was under way and you were able to let things evolve seamlessly.
The actual fitting benefitted from Bill's on-site input and schedule, which meant we knew what was happening and when. He was always available for advice and this meant things ran smoothly.
This is the third kitchen that you have fitted for us in over 30 years and it is a tribute to Bill and his team that Kitchen Design are still providing such a good service. Highly recommended."
RICHARD
"Kitchen Design installed our new kitchen over four weeks.  Everything from the initial guidance with planning, through the choice of materials for work surfaces, flooring and lighting and the choice of appliances, to the timetable for installation and the selection of the craftsmen involved, was efficiently and expertly executed.  We were consulted at each stage to keep disruption to a minimum.  We were and remain extremely pleased with the result and have no hesitation in recommending the work of this company"
A & R – PARKGATE
NEWEST KITCHEN DESIGNS
Just in!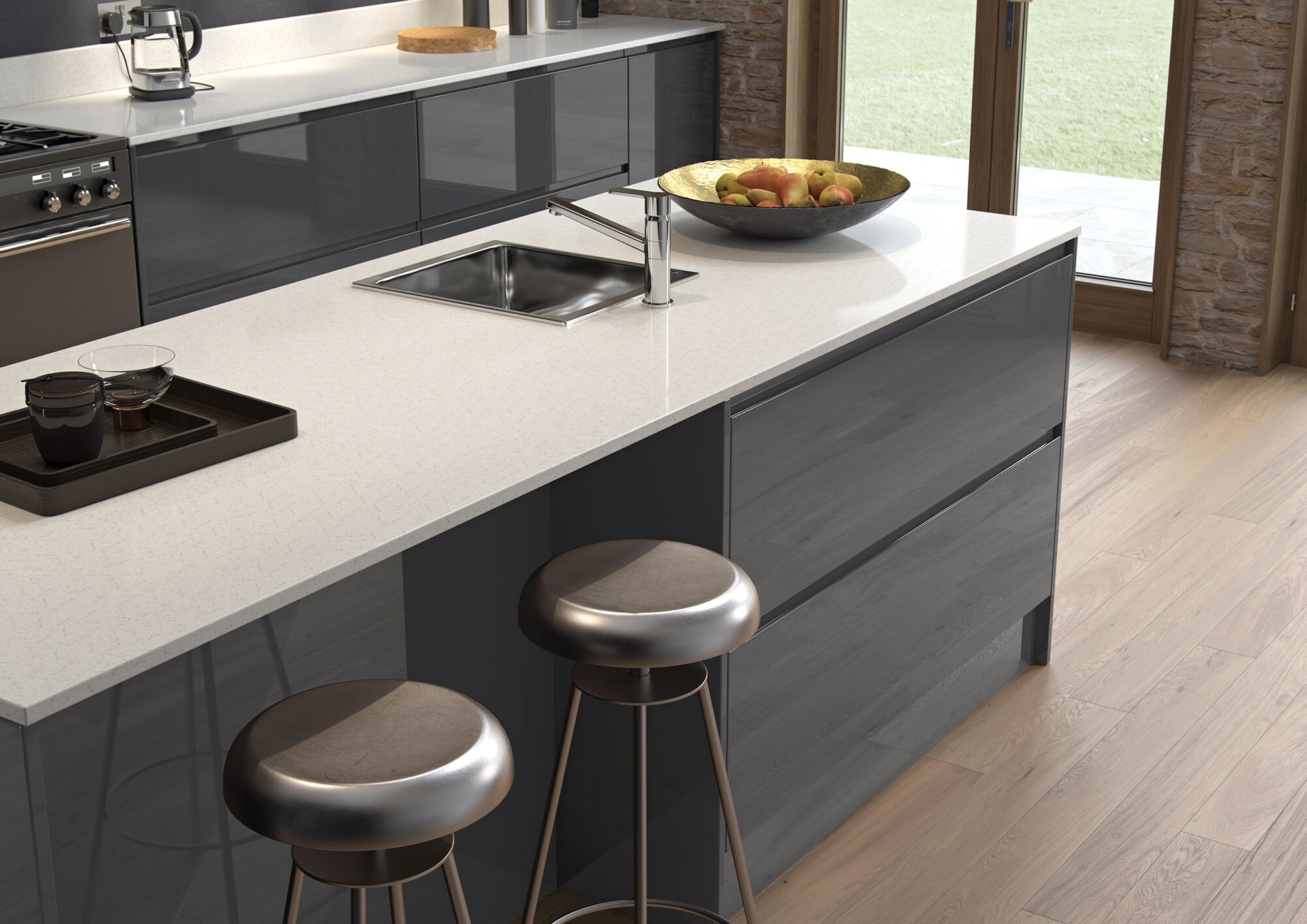 Strada Modern Kitchen
Available In Gloss Or Matte Shown here in Porcelain & Graphite
Premium quality materials & superb finish.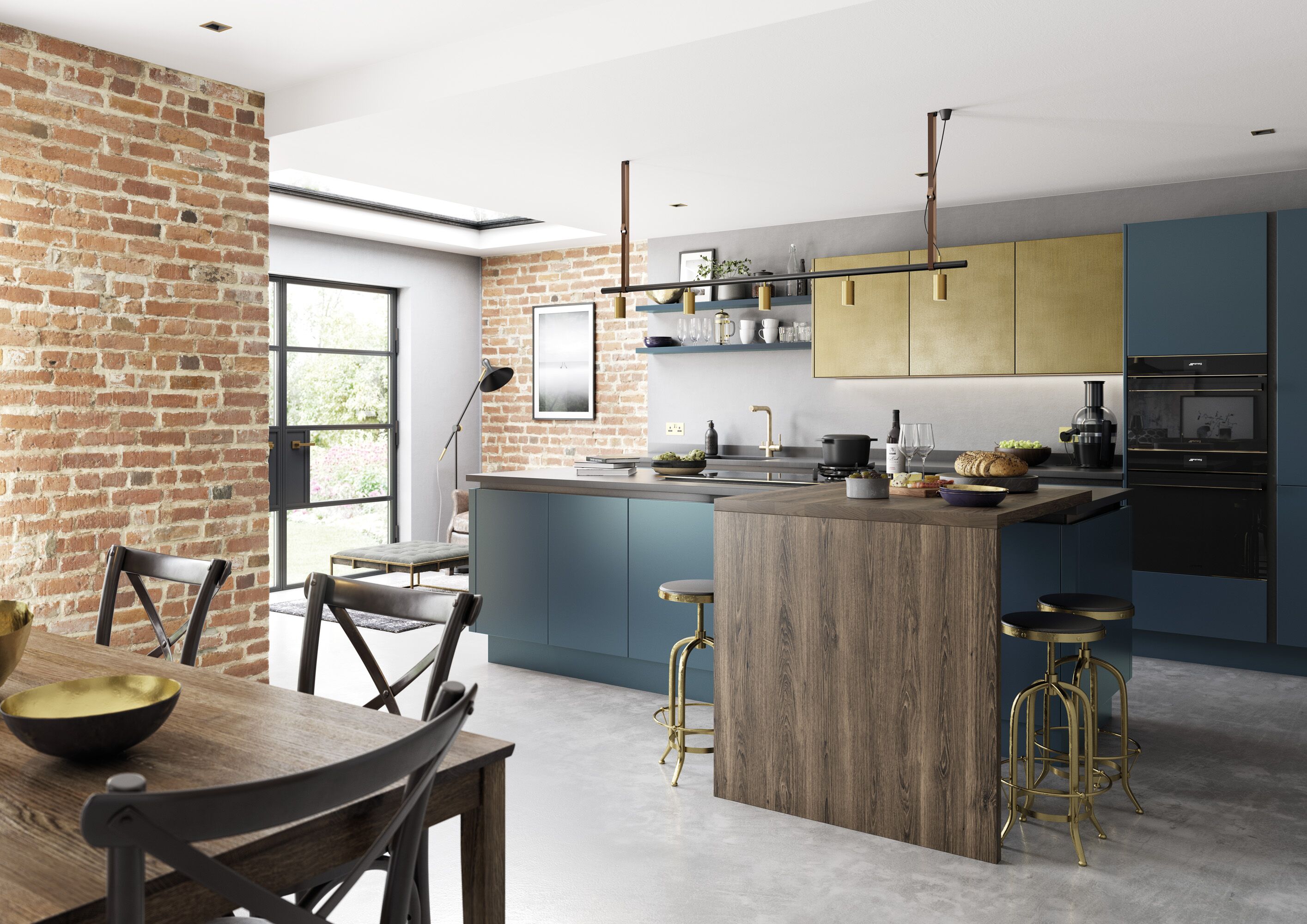 Modern Kitchen Design
The Zola Kitchen Incorporates a Mesmerising Colour Mix Shown Here in Dark Blue & Painted Gloss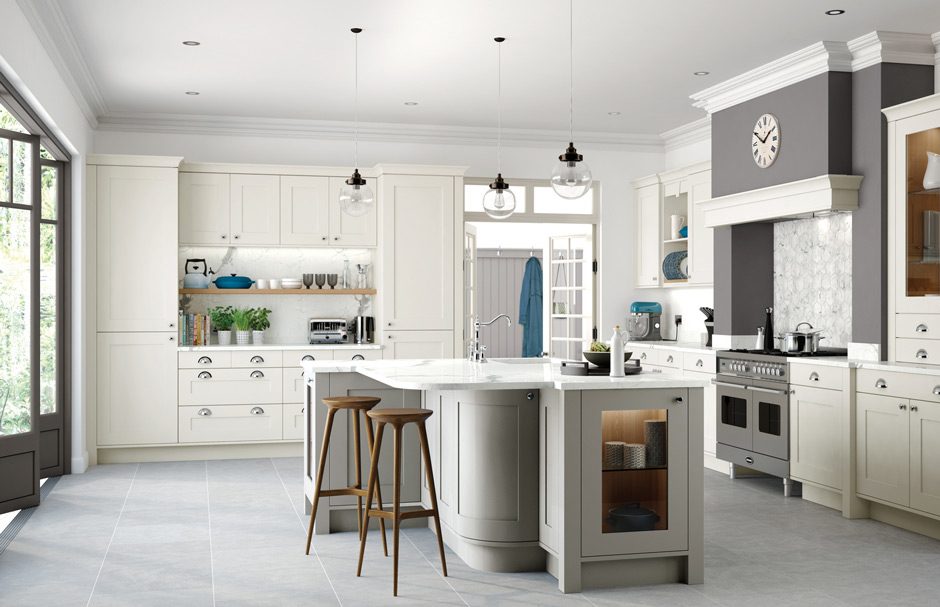 Bespoke Kitchen Design
Made To Measure With A  Factory Finish Or Hand Painted In Your Home
Choose Your Own Personal Colour Scheme
Wirral Kitchen Designs is there for you, with 40 years of experience designing and installing kitchens our wealth of knowledge is guaranteed to provide you with that luxurious fitted kitchen which makes you stick out from the crowd. The Kitchen should be the hub of your home, somewhere where the family convene to eat and socialise, this is why a properly planned kitchen design is a must to get the most out of the space and layout.
Wirral Kitchens & Bedrooms