A Premium Kitchen Deserves A Premium Finish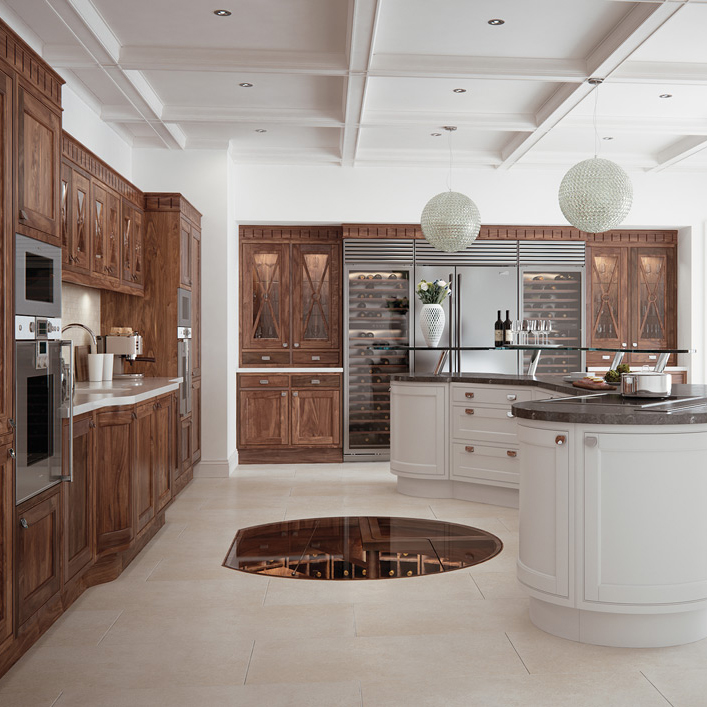 Over the years we have been overwhelmed by the loyalty of past clients. With this loyalty, we have built up the business in a way that enabled us to negotiate with our suppliers & manufacturers special prices that we can pass on to new clients to produce and fit a quality kitchen at a competitive price.
We regularly find ourselves designing and fitting new kitchens for some of our most loyal clients, some of whom have returned for a 3rd time over the years! This has even extended to second generation customers, sons and daughters. This shows the importance of a quality kitchen to the whole family.
When we began in '75, our aim was to supply and fit quality kitchens at a competitive price providing good value for money. Over the years we have had to adjust to various economic climates but our main ethos had remained the same never compromising on quality and service. We are very proud to be the longest-serving independent kitchen specialist on the Wirral, now entering our 43rd year.
We meet a lot of interesting clients from various fields and backgrounds and enjoy compiling their thoughts and ideas into reality to bring them a kitchen they are proud of. We have countless stories of the interesting people we have designed kitchens for over the years, some of whom have made rather curious design requests which have greatly added to our capabilities.
Cheers to all who have supported us over the years and a friendly welcome to all new clients we hope to meet in the near future.